the burning question on Everyone's Minds:
what is the best monster energy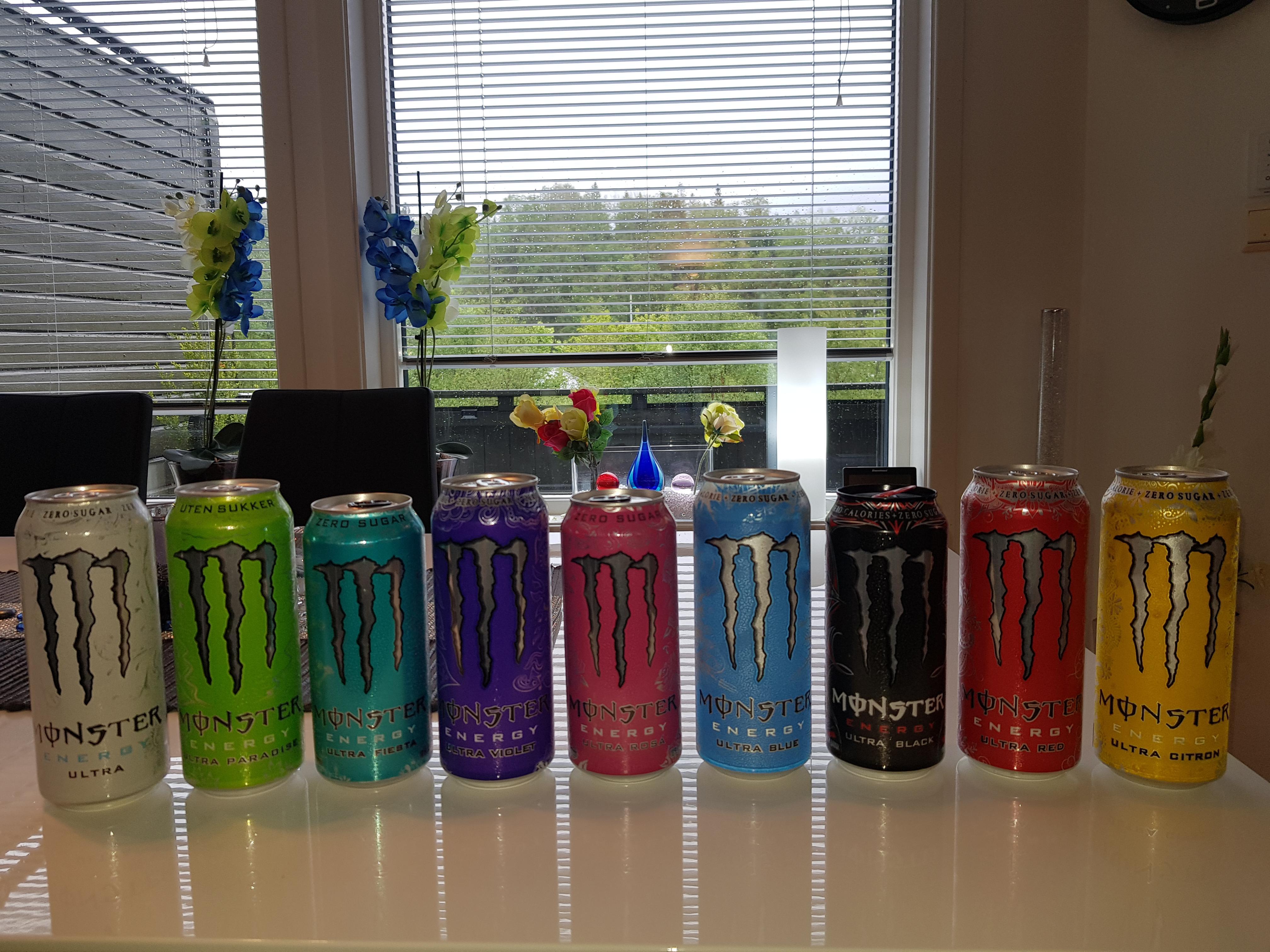 even the most monstrous of monsters need some ENERGY every now and then and gatorades simply dont fit. you need something more ULTRA... with no sugar and a powerful formula to truly Rattle Yer Bones
do not be afraid...for there is a COMPANION by your side. MONSTER ENERGY ultra flavors are truly a sight to behold and to taste. but which is the best? obviously not all are perfect, and you can't have an amazing lineup of anything without some flops here and there. so im here to judge... which monster to drink? and if you are new, which monster will help you get introduced to the world of L-Carnitine, zero sugar, taurine energy drinks?
KEEP IN MIND i am a veteran...drank these flavors before they changed the colors of the caps to match with the cans themselves... so trust me in what i say
note: ill be re-drinking some stuff just to put a rating in the logs. i KNOW this is surprising but...i have forgotten what some of them have tasted like
*other monster energy flavors coming once i drink all of the ultras
My Collection
tasted
ultra zero, ultra rosa, ultra blue, ultra red, ultra sunrise, ultra violet, ultra fiesta, ultra watermelon, ultra gold
yet to try
ultra paradise, ultra black
to-drink
anything not on the monster log
Monster Log
| Date | Picture | Flavor | Entry | Rating |
| --- | --- | --- | --- | --- |
| 1/15/2021 | | Ultra Blue | this tasted a lot better than what i expected, it is Pristine blue flavor and it cannot be described any other way. it just tastes Really Good and refreshing | S (5/5) |
| 1/16/2021 | | Ultra Fiesta | if you told me this wasn't monster energy i would believe you. what is this. it tastes so """tangy""" and weird and yeah it's mexicano fiesta but ... it makes my tongue go blaeeughoueghhhhh and i don't like it | E (1.5/5) |
| 1/27/2021 | | Ultra Gold | the first drink is a little too sweet and a little too lemony but once you get a few more sips in it's a pretty decent flavor | 3/5 |